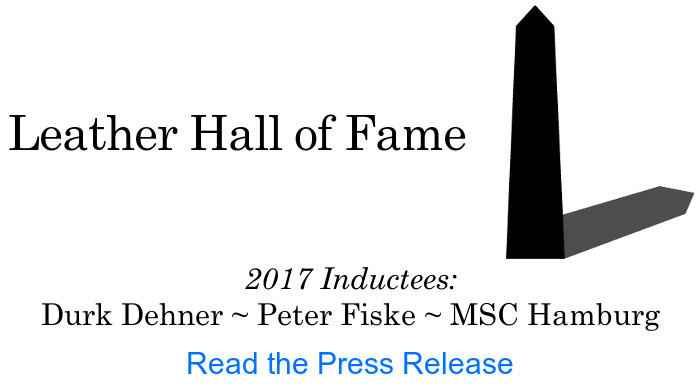 The Leather Hall of Fame recognizes people and organizations who have made significant contributions to the modern leather community over time and provides a historical and educational reference for the community. We represent all people in the modern leather community (1950 - present) around the World, without regard to gender or sexual orientation.

Anyone can nominate a person or organization to be considered for the Leather Hall of Fame. The nomination form is available here. Note: The nomination form is hosted on the CLAW website, which hosts the annual induction ceremony. The annual deadline for nominations is October 15th.

Our Board of Governors select three inductees each year among eligible nominees. We will announce the 2017 inductees on December 1, 2016. The induction ceremony is scheduled for April 30, 2017 at the Westin - Downtown Cleveland, Ohio. Details at www.clawinfo.org.
Image by Leather Hall of Fame 2009 Inductee Tom of Finland
© Tom of Finland Foundation. All Rights Reserved. Used with permission.